Brown Farm is located in Scotland, CT on 9 acres of lush, fertile land. The garden consists of about 1/2 acre of permanent raised beds, which are set up for intensive-spaced cut flower production.
You can find our cut flowers at the CT Flower Collective, and we bring seasonal bouquets to the Willimantic Food Co-op!
---

---
Farming Practices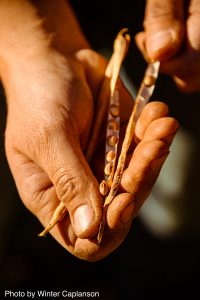 We are a no-till/no-dig operation and we don't use chemical fertilizers, herbicides, or pesticides. We also farm with our feet on the ground, only using the tractor to move heavy materials closer to our garden plots when it's time to amend. We employ compost, wood chips, grass clippings, and cover crops to help us feed and cover the soil year-round.
We are not Certified Organic. It would be convenient to say that we follow only the most sustainable practices encouraged by the organic program, cutting out the use of pesticides and herbicides, but it seems that using the word "organic" anywhere on our website, including here, opens us up to legal repercussions. If buying Organic Certified products is important to you, I encourage you to expand your knowledge about the flaws of the organic program and focus your energy on knowing your farmer and buying local products before trusting the sticker alone. Fortunately, we have some great Certified Organic farmers in Northeastern CT, but the flaws of the NOP dilute the mission of the label and we won't be adding the expense or burden of certification to our farm unless the program is overhauled.
We are members of a number of ag. industry organizations including the Connecticut chapter of the Northeast Organic Farmers Association, the Bionutrient Food Association, the New CT Farmers Alliance, and the National Young Farmers Coalition.
---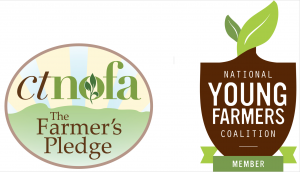 ---
Farm History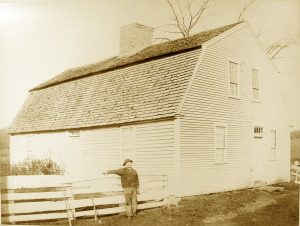 The property was first settled in the early 1700s and has been used for agriculture continuously since that time. Charles Brown, the farm's namesake, began farming here around 1868. At that time, the farm covered about 250 acres.  For the past 30 years, Sarah Pappenheimer has actively produced fruit, vegetables, poultry, goat meat, and goat fiber from the farm and sold her products at various local farmers markets and fairs. In 2017, Jenna and John Aldrich, both Connecticut natives, took over farm operations and will continue to carry on Brown Farm's legacy.
---
About the Farmers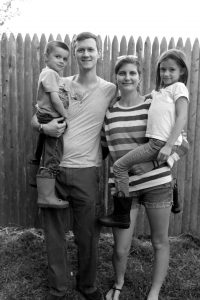 Jenna and John have always been passionate about the outdoors, having met while teaching rock climbing together at a local summer camp. Being outside became a cornerstone of their lifestyle as their family expanded to include daughter Lila, and son Euan. Their love for gardening grew, and every year the kitchen garden grew with it, until most of the lawn had disappeared. It became clear that exposing their children to farming would create the most fulfilling environment for growth, and they were out of space. In 2017, Jenna and John (and Lila and Euan) moved onto Brown Farm. Jenna holds the title of Chief Farmer, while John is Part-Time Farmer and Business Manager.
---