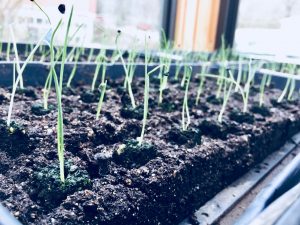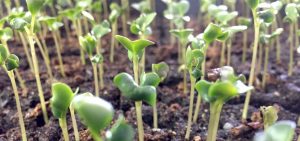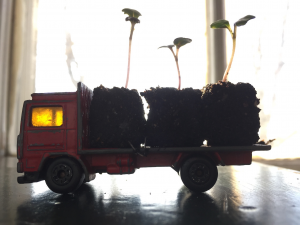 2020 Summer CSA signup is now

closed

!
What is a CSA?
The term "CSA" stands for Community Supported Agriculture, and it represents a system where consumers can have a close relationship with the farmers that produce their food.
When you join a farm's CSA program, you purchase a seasonal "Membership" or "Share" that entitles you to a box of fresh produce every week for the duration of the program. We pack the boxes with a wide variety of produce, and if you choose the "Flex CSA" option you can choose exactly which items go into your weekly share (more info). We always ensure that the market value of the produce in each share is greater than what you paid.
CSAs are increasing in popularity around the world because they create direct, personal connections between farmers and consumers. You're not buying from some mega-corporation that's hiding behind a marketing team, and you know exactly where your food is coming from and how it's grown.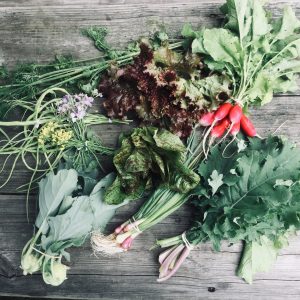 CSAs are best for people who love to:
– Eat seasonal produce
– Eat local food
– Know Your Farmer
– Eat food that is grown in the soil and under the sun
For more information about Community Supported Agriculture, take a look at the resources available on LocalHarvest: https://www.localharvest.org/csa/
Brown Farm's CSA
CSA enrollment opens each year during the last week of February, and closes May 1st. Our summer CSA runs for 15 weeks, from June to September, providing you with a variety of the highest quality vegetables every week. We grow everything on the farm, in the soil, using organic practices. We are members of CT NOFA, which is a wonderful organization that promotes organic agriculture. Our goal is to build long-term relationships with all of our members, to grow our "farm family". We encourage all CSA members to find time to visit the farm and see where your food comes from!
Share Options
Check here again in 2021!
Payment
To sign up for our CSA, please choose an option (above) and add it to your cart, then proceed to your cart and checkout. You will have the option to pay immediately by credit card, or to mail a check.
Pickup Options
CSA shares can be picked up at:
Willimantic Farmers Market, Saturdays 8AM-12PM
Jillson Square, Willimantic, CT 06226
Brown Farm, Fridays 10AM-6PM
537 Devotion Road, Baltic, CT 06330
2020 Crops
Heirloom tomatoes, cherry tomatoes, tomatillos, husk cherries, carrots, beets, beans, peas, cucumbers, summer squash, zucchini, winter squash, melons, pumpkins, kohlrabi, radishes, turnips & rutabagas, shallots, onions, spinach, lettuce/greens, chard, collard, kale, broccoli, Brussels sprouts, celery, eggplant, sweet pepper, hot peppers, blueberries, raspberries, Asian pears, , cut flowers, wide variety of herbs
| | |
| --- | --- |
| June | Greens, peas, beets, radishes, bunching onions, spring broccoli, rhubarb, fresh kohlrabi, turnips |
| July | Greens, peas, beets, radishes, bulbed onions, carrots, summer squash, blueberries, tomatillos, chard, kohlrabi, basil, eggplant |
| August | Greens, beets, radishes, carrots, tomatoes, tomatillos, sweet and hot peppers, squash, leeks, cucumbers, melons, eggplant, variety of beans, herbs, husk cherries, zucchini |
| September | Greens, beets, radishes, carrots, tomatoes, tomatillos, sweet and hot peppers, squash, cucumbers, melons, eggplant, winter gourds, onions, variety of beans, fall broccoli, Brussels sprouts, turnips, Asian pears |
| October (Flex CSA) | Greens, beets, radishes, carrots, rutabaga, cabbage, winter gourds/cooking pumpkins, broccoli, Brussels sprouts, storage kohlrabi, turnips |